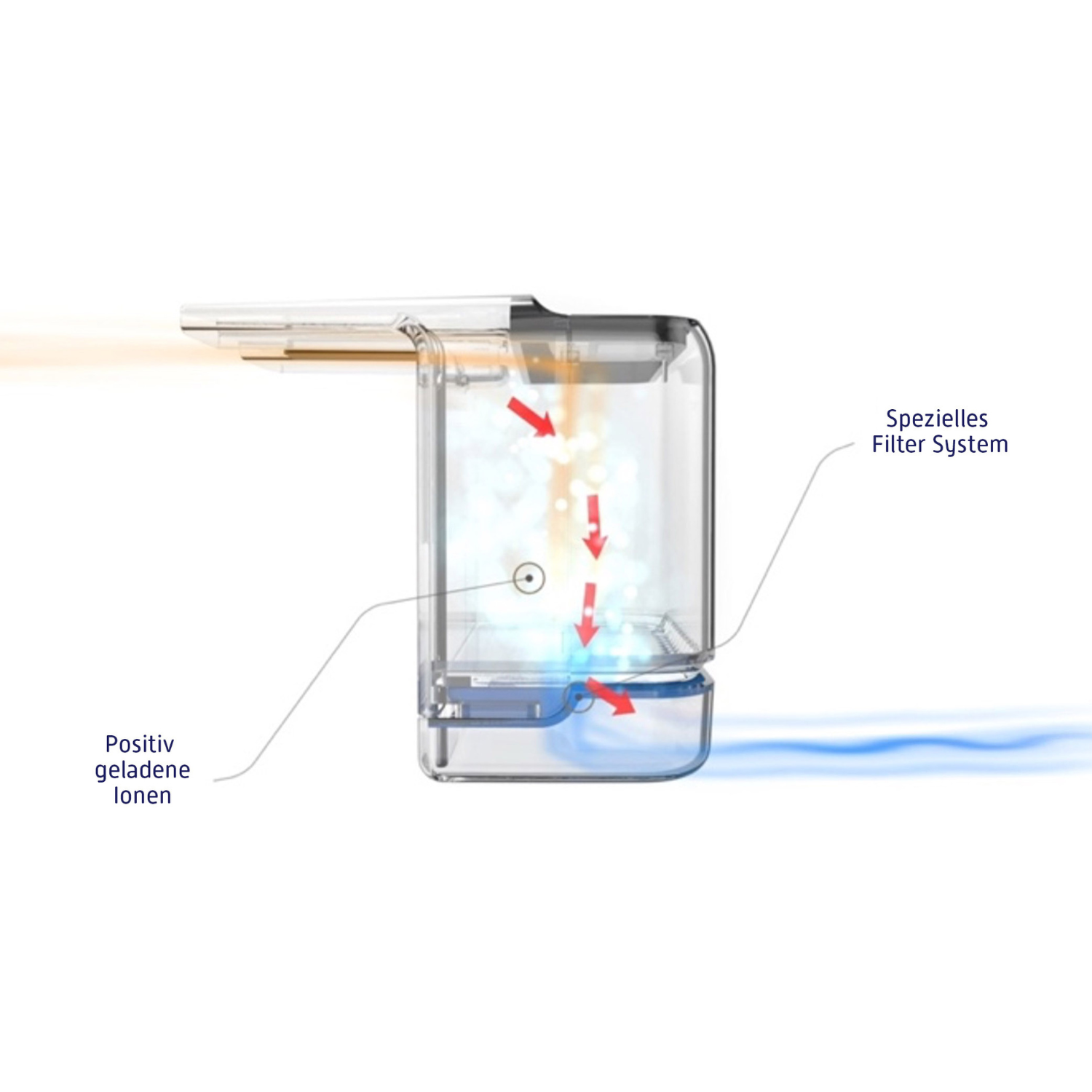 How the Air Cube works
The technology of the AIR CUBE works with a two-phase filter system. In the first step, positively charged ions split the odor molecules and separate them from each other. In a second step, the specially developed filter filters the broken odor molecules and neutralizes them without leaving any residue. That's our secret, we neutralize bad smells instead of just covering them up!
TO THE AIR CUBE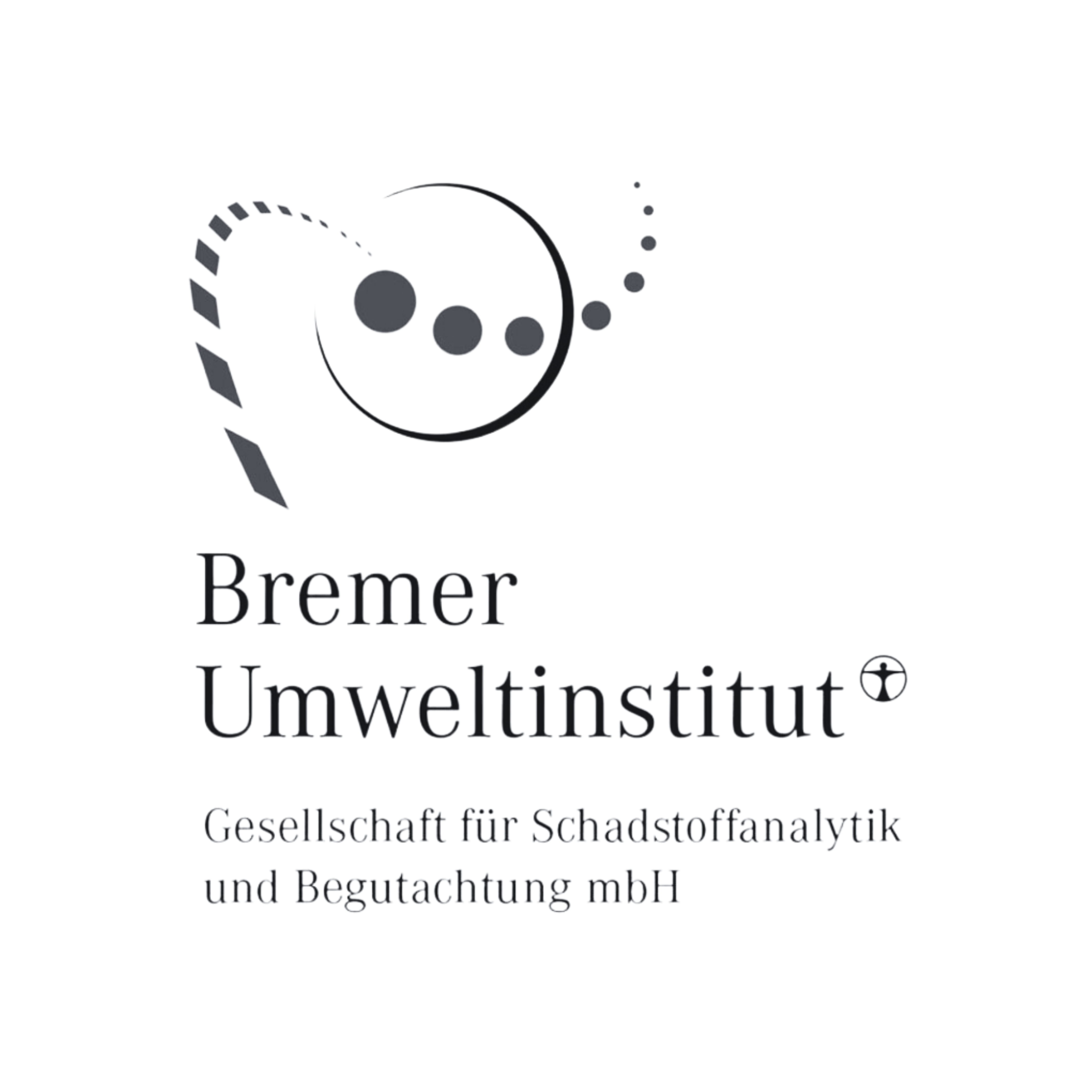 Tested and certified
In a large-scale laboratory test, the Bremen Environmental Institute put our AirCube through its paces. In addition to odor elimination, the cleaning rate in the toilet cleaning cycle was also tested. In addition, possible ozone values ​​were monitored, which were certified as completely harmless.
The excerpt from the environmental institute's analysis report clearly shows that the odorant dimethyl sulphide is no longer detectable when the AIR CUBE is used. This results in an odor elimination rate of 100%.
TO THE AIR CUBE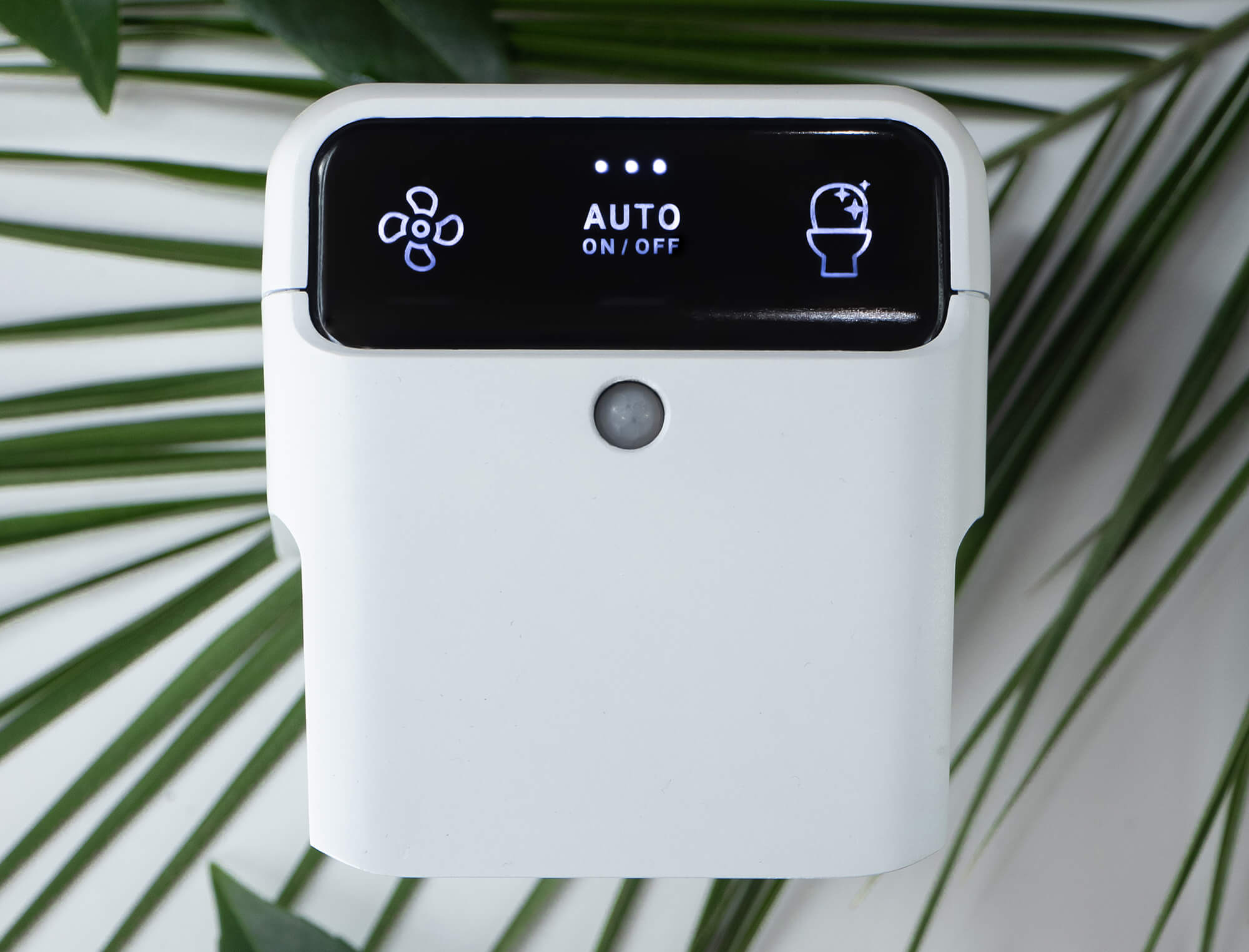 Modern touch control panel
Our AirCube is equipped with a state-of-the-art touch control panel. There are three operating options on the clear control panel as well as the easily recognizable battery indicator. The activated mode is indicated by a bar below the symbol.
TO THE AIR CUBE
AIR CUBE – The innovation
Specially developed and patented for comfortable toileting. Simple, elegant and stylish, the AIR CUBE is suitable for every toilet. Without chemicals, without plastic and packaging waste. Simple and eco-friendly! Make your toilet a pleasant feel-good place too!
Accessories for the AIR CUBE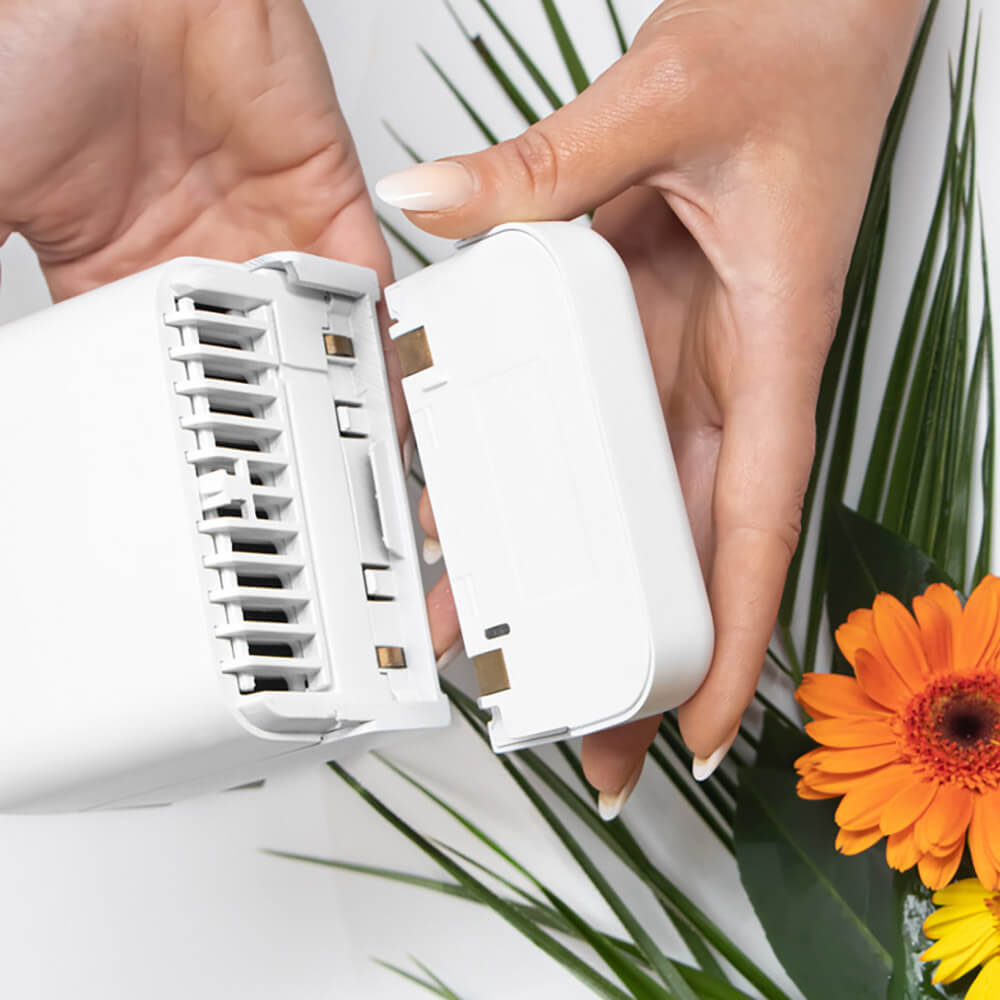 Powerful lithium-ion battery
The reusable lithium-ion battery is very easy to install and is easily charged via USB-C charging cable. For a long-lasting freshness experience with up to 30 cleaning cycles with each charge.
The unmistakable fragrance inserts
We definitely recommend our scented inserts as an option. Make the freshness experience in your bathroom perfect. Whether a light sea breeze or a wonderful floral scent experience.